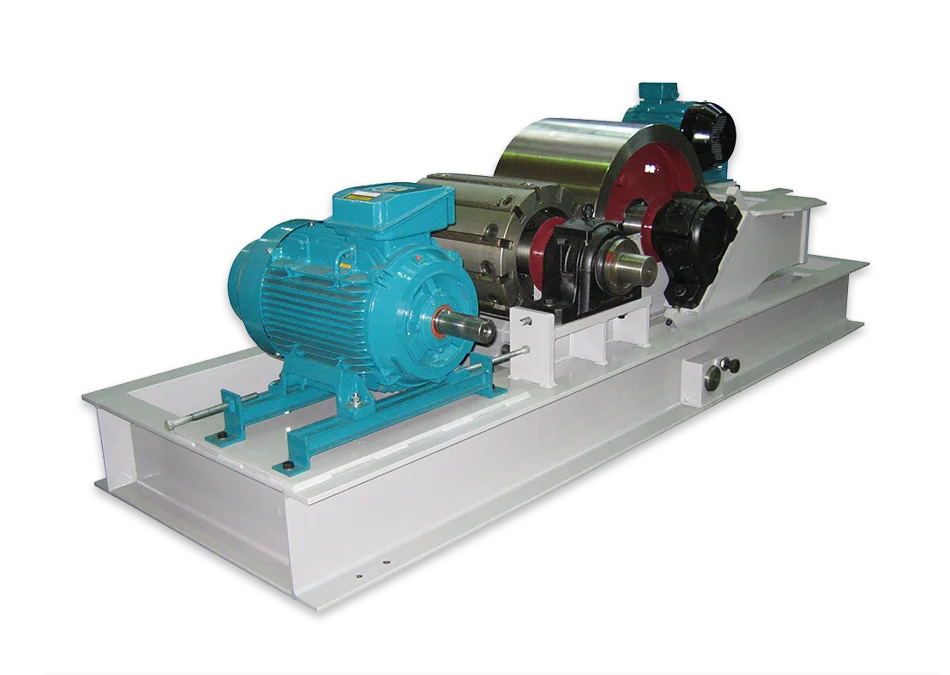 Disintegrators
'D' Series machines to reduce medium/soft clay, moist clays and shales.
Possible alternative to wet or dry grinding mills where the material is friable and does not require working.
Fitted with large slow roll with smooth renewable shell.
Pivoted small fast roll with renewable hardened breaker bars.
Easily adjusted roll gap setting system.
Heavy-duty spring-loaded machine protection.
Three sizes of machine available, 500mm, 800mm & 1000mm wide.
A feed size of 100 – 150mm is accepted with an output down to 2mm (depending on gap and bar setting).
Hammer Mills
Can complement or replace traditional dry grinding mill(s).
Handles materials in the range of 8-12% moisture content (wet basis testing).
Feed size 200mm maximum (for best results feed at an even rate).
Screen bars available with variable spacing to offer variable size output.
Final particle sizing by high speed rolls or vibrating screen to suit requirements.
Two HM900 & HM1100 models of double rotor design available.
Other single-rotor models are available on request.
Specification
Material Input (mm)
Up to 150
Max Material Output (mm)
Variable down to 2 to 3
Throughput (T/ Hr)
20 to 50 30 to 80 50 to 100
Power (kW)
7.5 & 37 7.5 & 55
Material Input (mm)
Up to 200
Max Material Output (mm)
Variable down to 1
Throughput (T/ Hr)
Up to 60, Up to 90
Power (kW)
2 x 75, 2 x 100